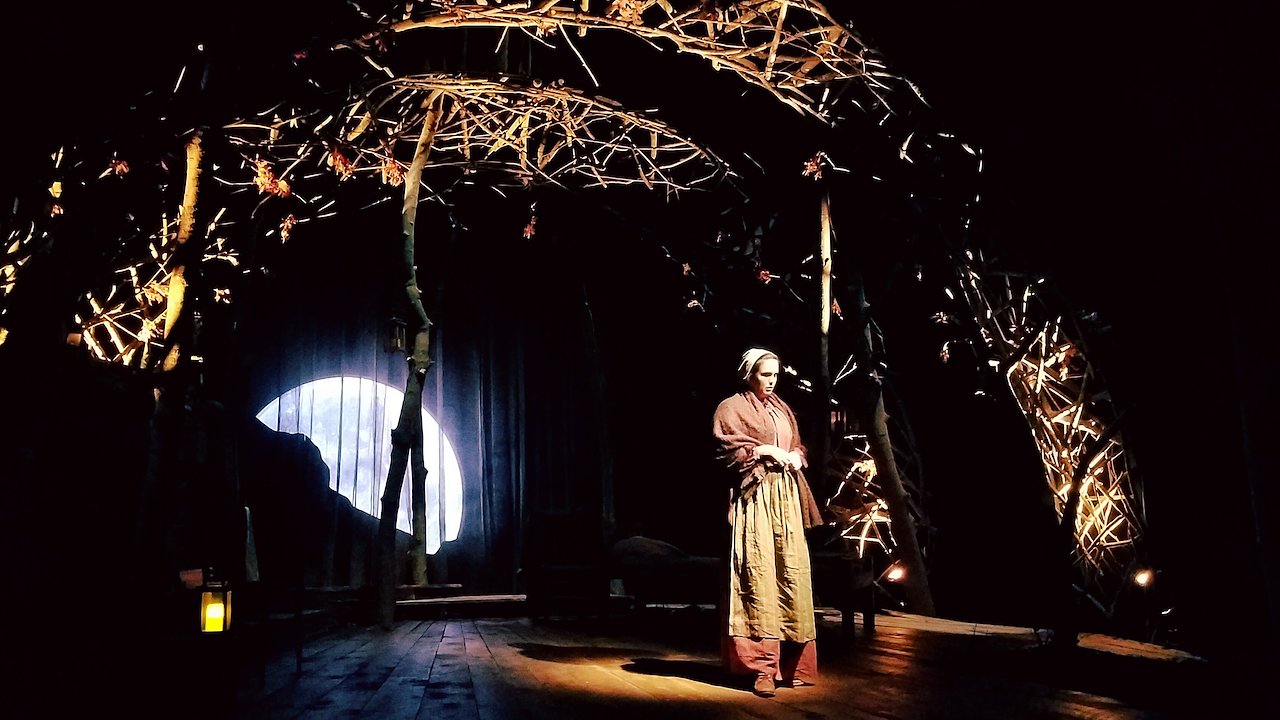 "James J. Fenton's scenic design brilliantly evokes a colonial cottage in the woods, and lighting designer Maria-Cristina Fuste and Sound Designer David Remedios combine to provide the necessary spooky atmospherics." BROADWAY WORLD by Nancy Grossman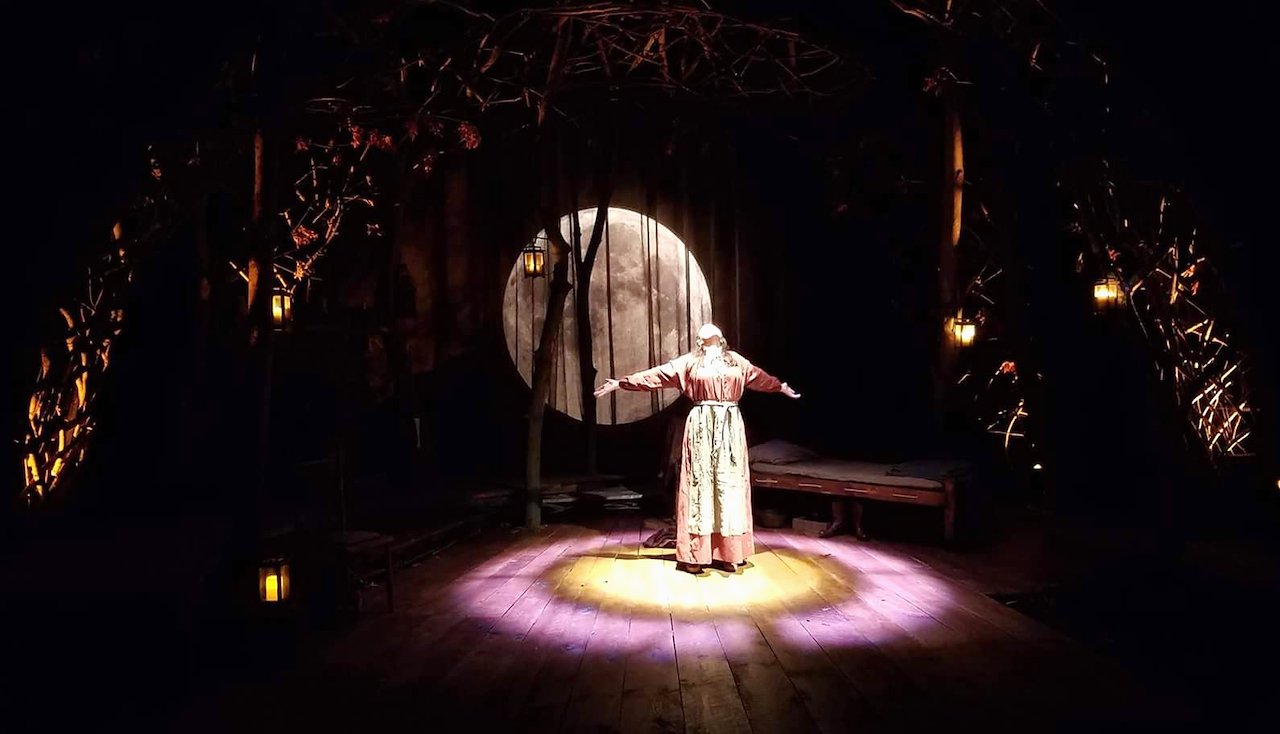 "Scenic designer James J. Fenton crafts Abigail's home out of weathered floorboards and overhead arches of tree-limbs. The end result feels like it could have been plucked straight from a forest clearing in the 18th century. In addition, María-Cristana Fusté's lighting work is as mercurial in its moods as Abigail's spirit: stormy nights, warm autumn days, and scenes of strange rituals flicker by with aplomb." THE ARTS FUSE by Erik Nikander.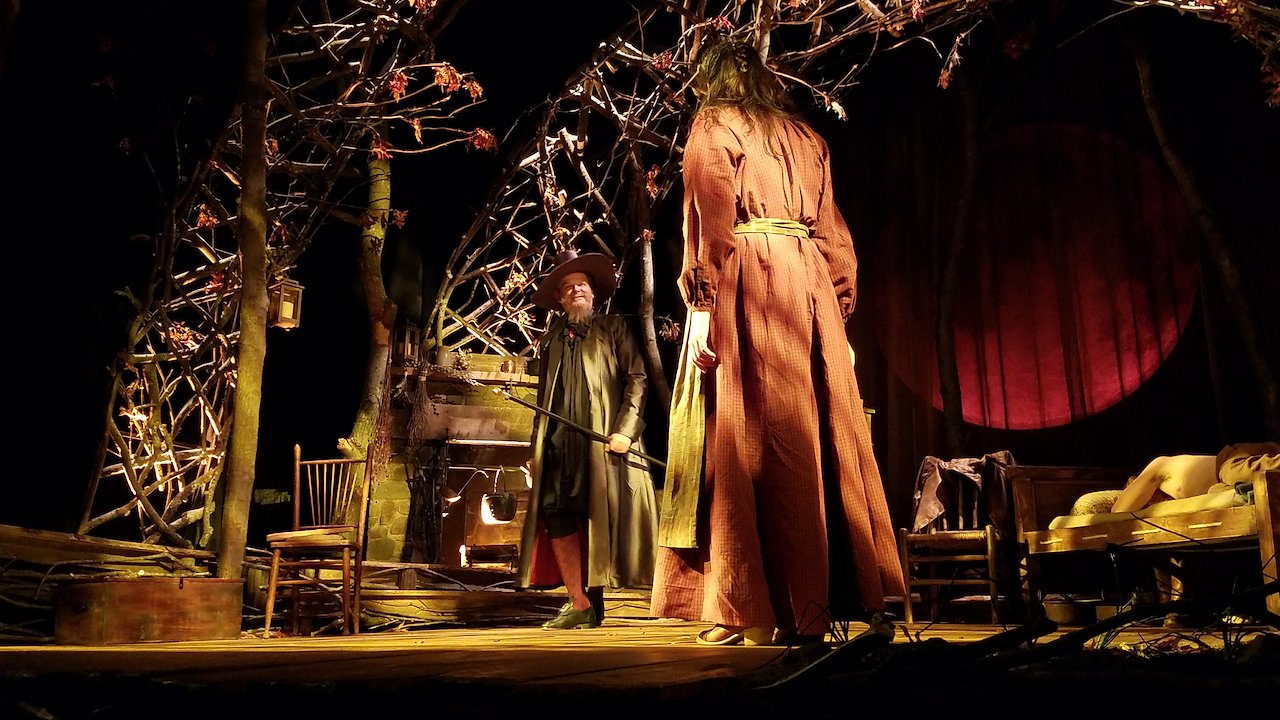 "The outstanding design elements create an atmosphere that is spooky on many levels.." TALKIN' BROADWAY by ngtapfrog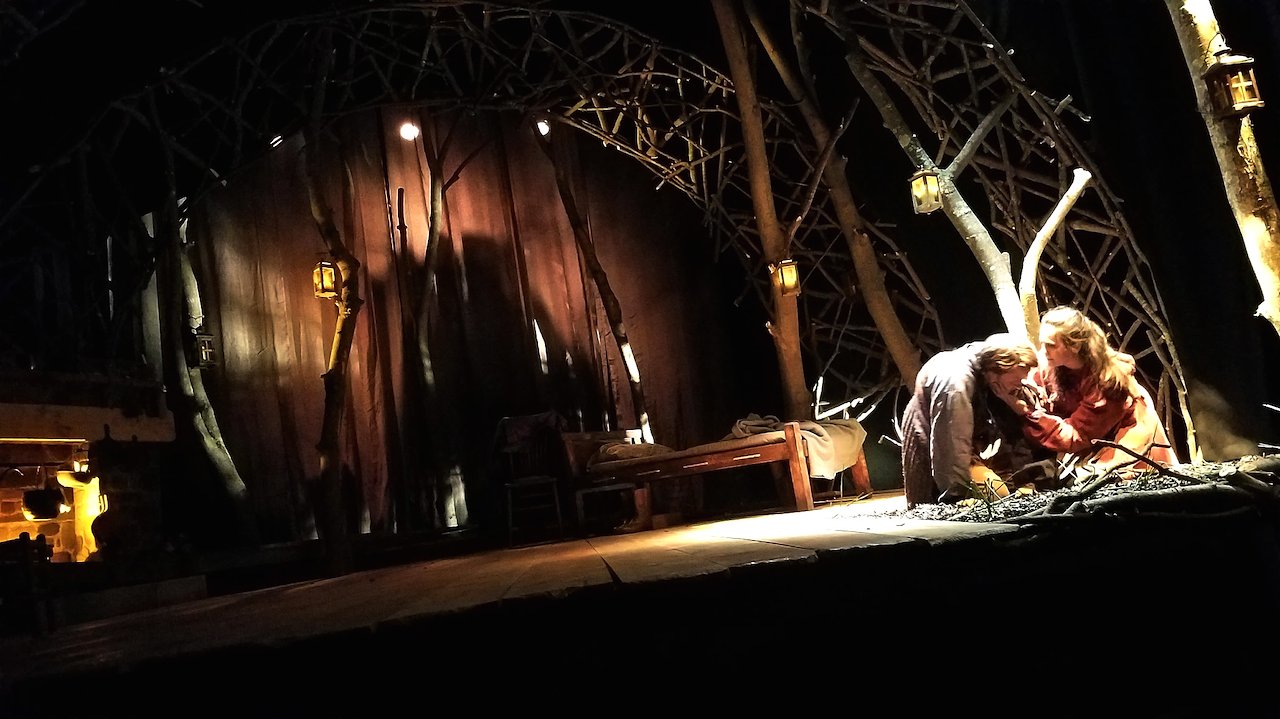 "James J. Fenton's set beautifully captures the natural textures of early 18th century New England. It overlays trees and a garden with the interior elements of Abigail's home." THE LOWELL SUN by Chris Camire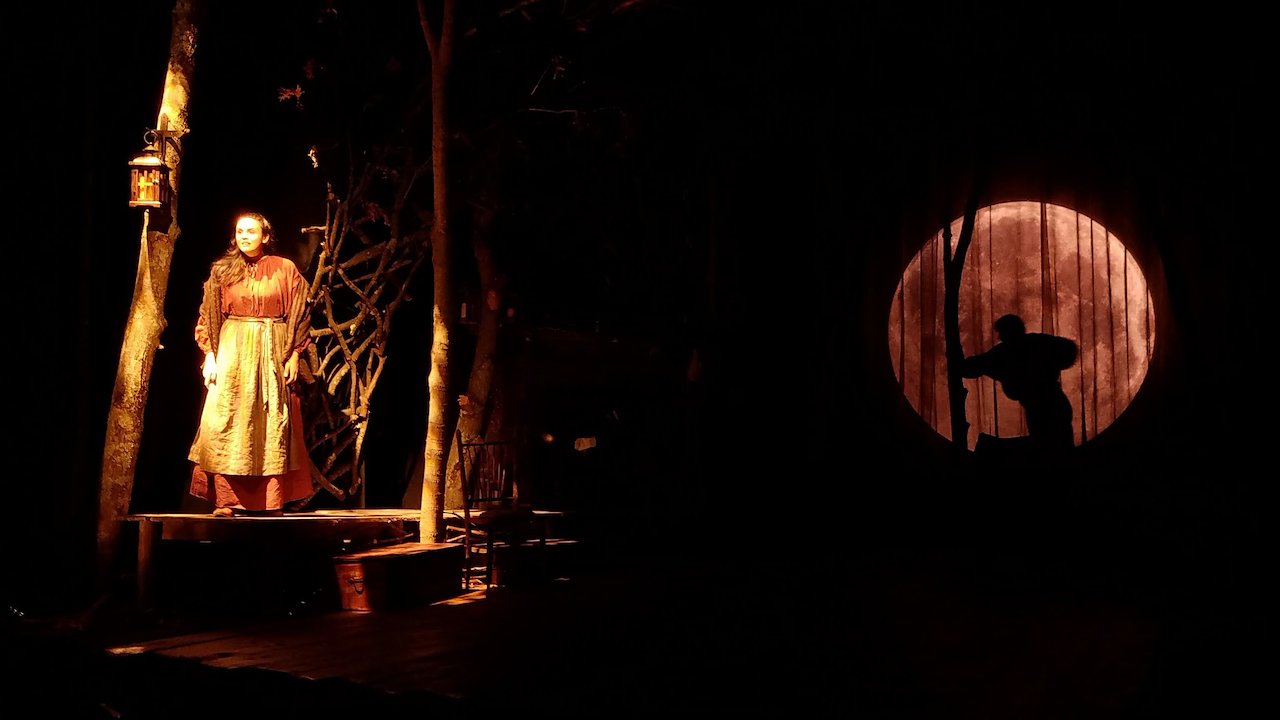 "The star of this production, however, may be the intricate set. designed by James J. Fenton, which weaves weathered wooden planks and vine-like branches together to create a nook in the woods that feels both a shelter and a trap." THE NEW ENGLAND THEATRE GEEK by Craig Idlebrook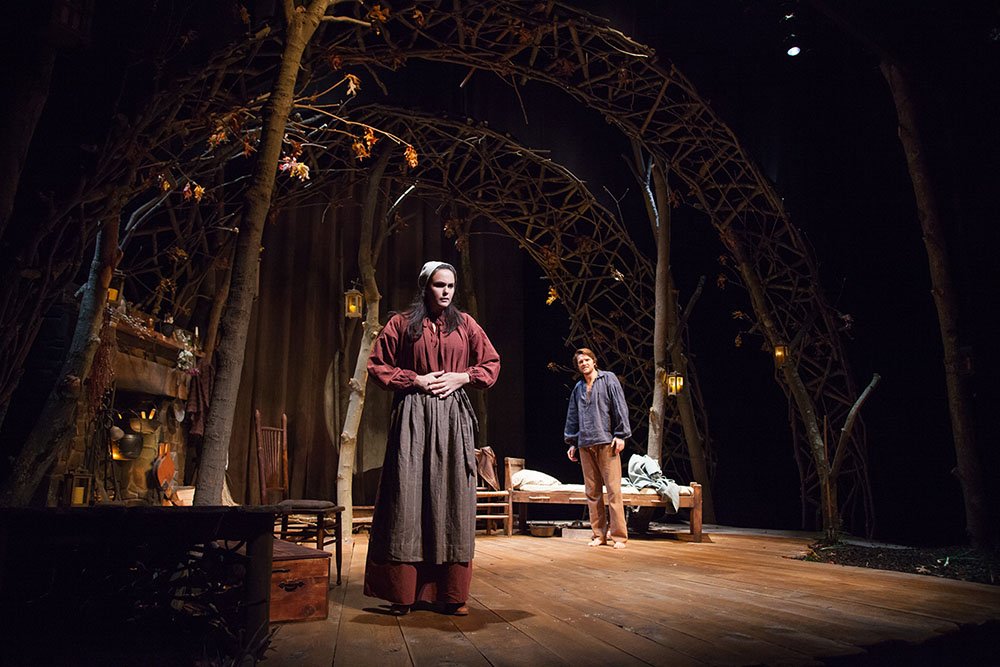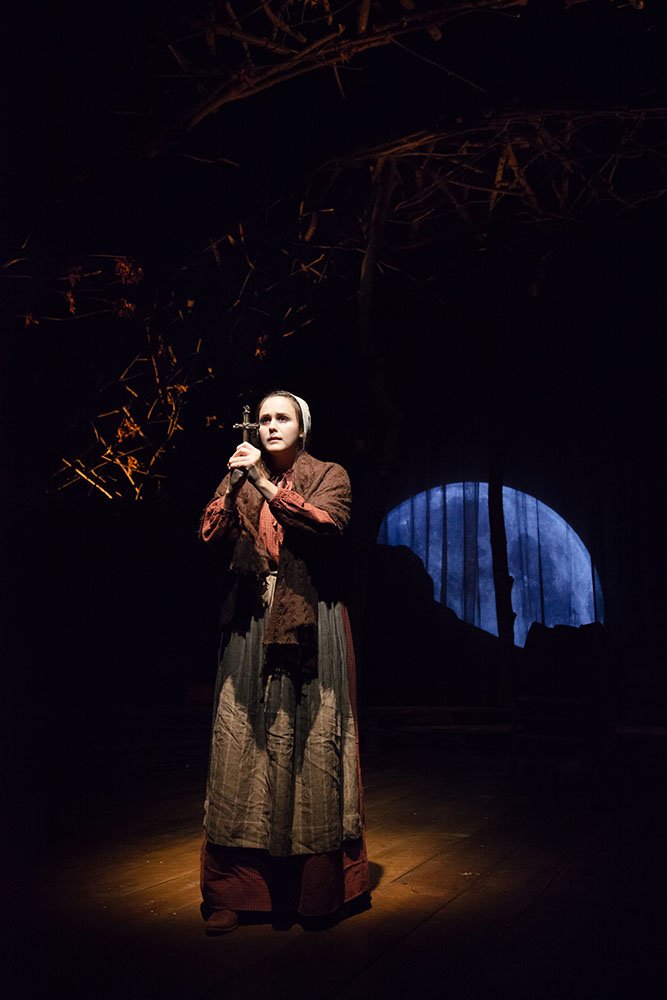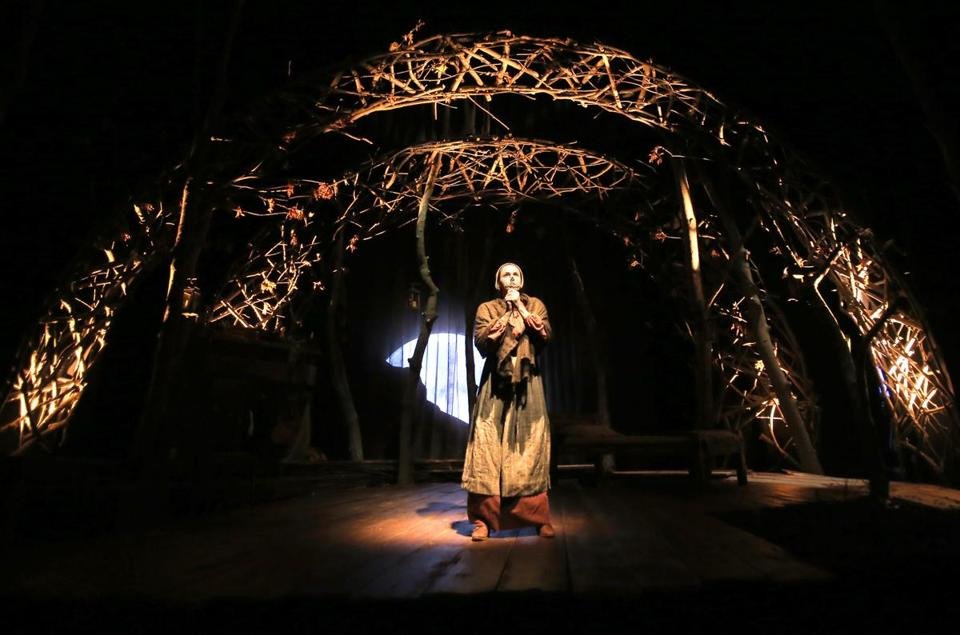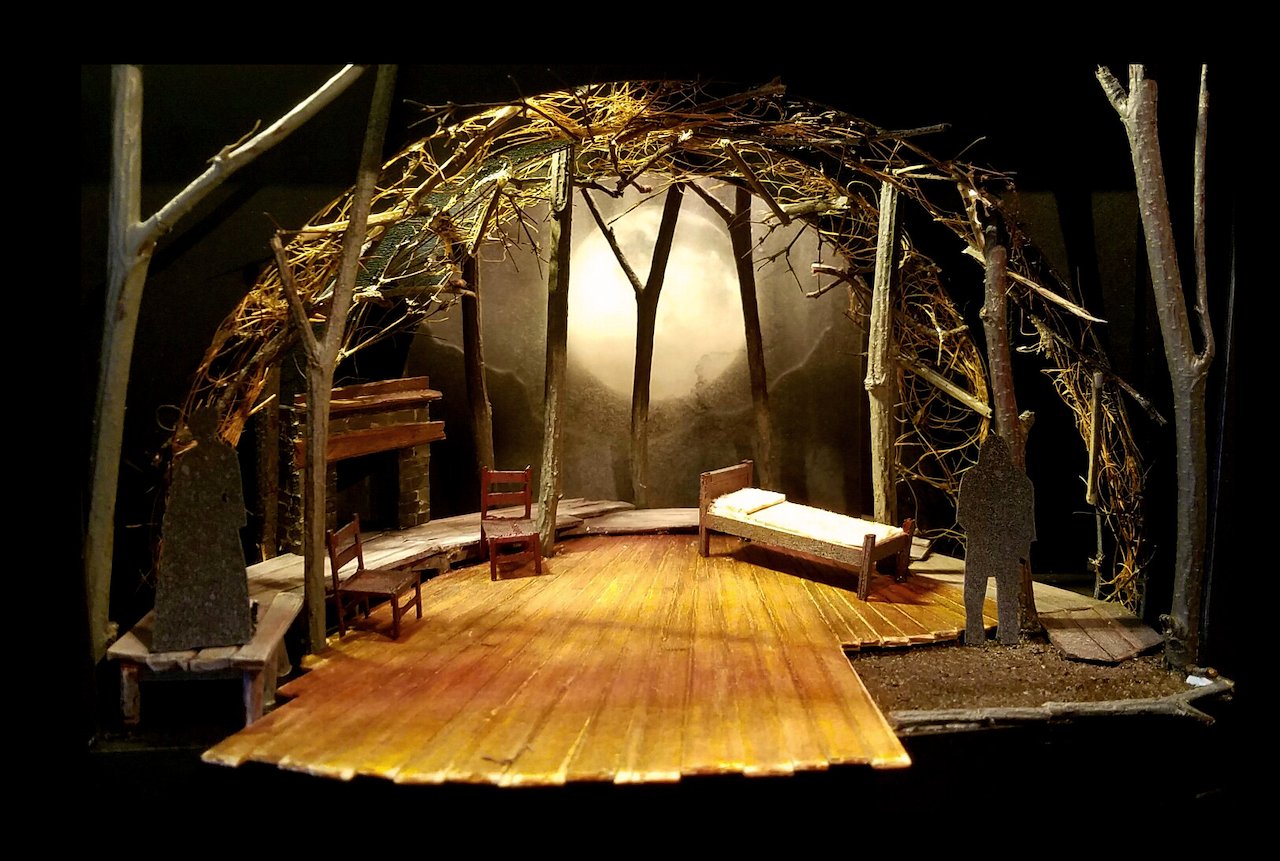 Model Photo.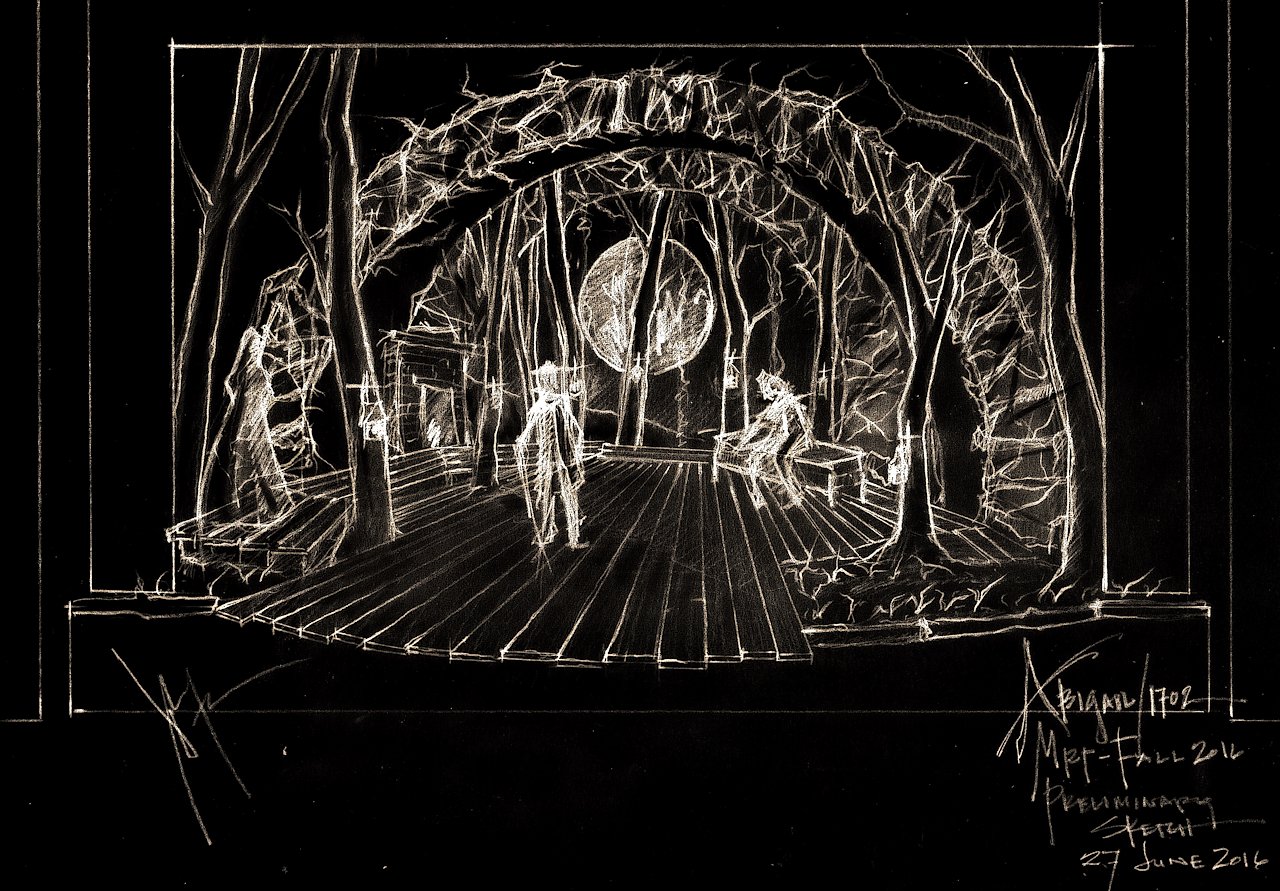 Concept Sketch.