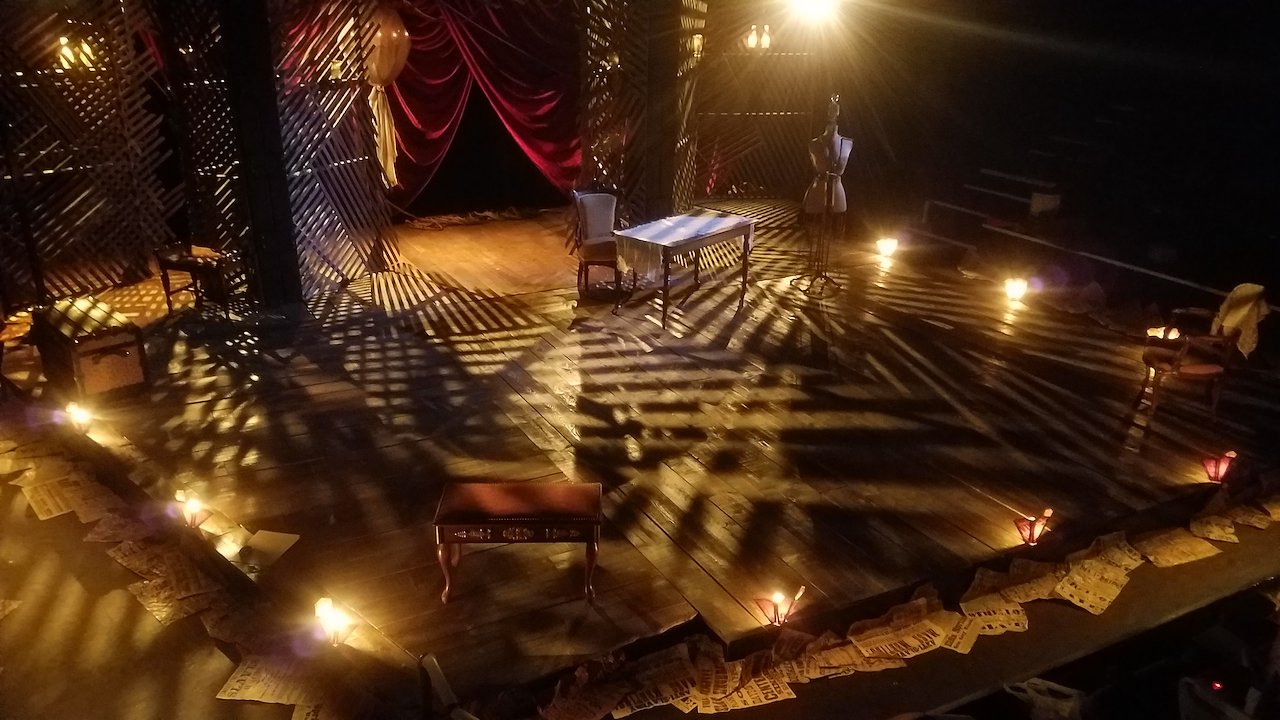 "Riesenberg and Director Bryn Boice have assembled a crackerjack team of actors and designers to give full voice to Lolita Chakrabarti's piece.
James J. Fenton, recently IRNE-nominated for his work on Merrimack Rep's "Silent Sky" has festooned the theaters in the play with playbills from the 1833 engagement, gas lights and the red velvet in question. Alexander Fetchko's evocative lighting with its dimly-lit areas and shadows complements Becca Jewett's costumes, which are period perfect without suffocating the actors." ON BOSTON STAGES, Rich Fahey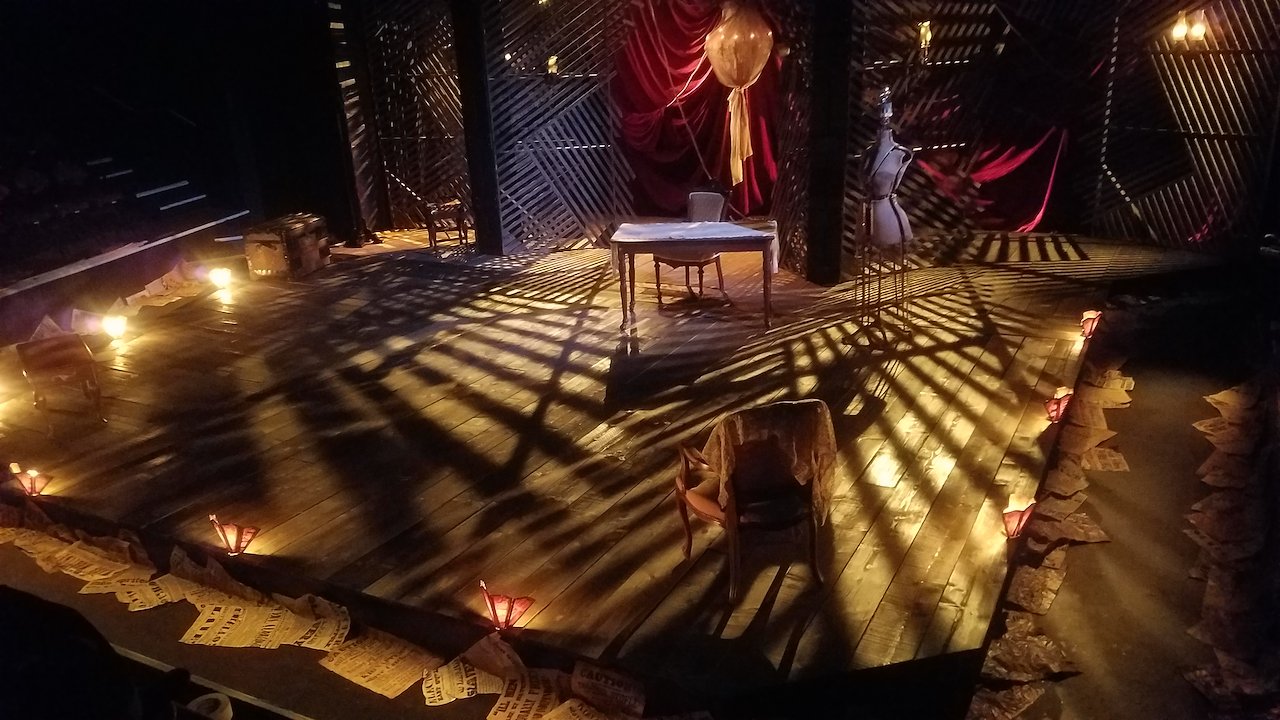 "Director Boice has captured the elegant look of the proceedings that smartly complements Aldridge's personal majesty and yet contrasts with the ugly prejudice often challenging the determined actor. Credit goes to James Fenton's vivid backstage design, Becca Jewett's fine period costumes and Alexander Fetchko's nuanced lighting." MYSouthEnd.com by Jules Becker.